---
Code Club Africa
---
The mission of Code Club Africa is to give every child in Africa the chance to learn Computer Programming
---

---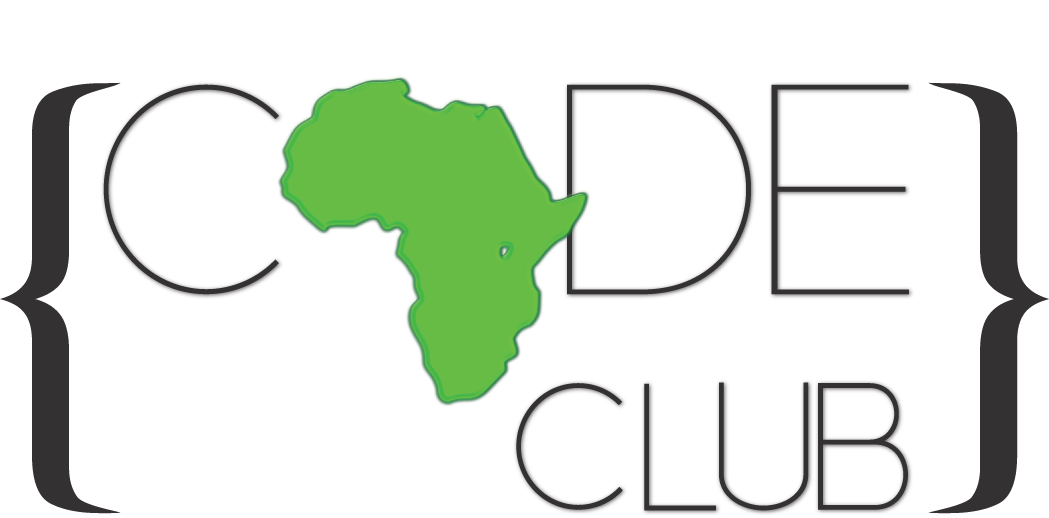 When a young child realizes that they have the power to create [semi-autonomous] computer programs, it opens up a whole world of creative expression that would otherwise be closed to them.
Computer tools are always changing, but understanding the basics of coding and demystifying the process means they'll never be limited by the constraints of other people's software.
Learning how to write code teaches kids to blend logical and creative thought to solve problems, and that's a skill that will benefit them in any career.
One can go further and say that coding is one of the best forms of brain exercise! Brain exercise is important when kids are young. It's simple: Just like physical exercise makes them stronger, brain exercise makes them smarter. This builds confidence as well.
Our computer programming projects are easy to follow step-by-step guides which help children learn Scratch, HTML & CSS and Javascript by making games, animations, and websites. The projects gradually introduce coding concepts to allow children to build their knowledge incrementally. So the scope of what will be available for the children to learn is:
Basic Computer Appreciation & Introduction

Scratch (an MIT tool for creating interactive games and animations)

HTML & CSS

Javascript (programming language of the web)

PHP (a more intense back-end programming language)

Adobe Photoshop: Basic Introduction.
Date: 7th - 18th August, 2017.
Time: 9:00am - 2:00pm daily.
Venue: 8, Kehinde Akamo Street, off Sura Mogaji Street, by May Hospital, Ilupeju, Lagos.
Tuition Fees: 50,000 Naira per child.
Participants will be provided with lunch for the entire duration of the programme
All participants are required to bring their own laptops.
For further information please send a mail to codeclub@deepbluetechnologies.net or call Samson 07046833866
To register your child for Code Club, please fill the form below
Code Club Registration Form
Please fill as appropriate
All payments should be made to Deepblue Technologies Limited
Account No: 0007127082
Bank: GTBank